The expertise to create highly realistic, medically accurate surgical experiences.
The PrecisionOS team combines hands-on experience with surgical practice and training, business leadership and the technology and artistic acumen from the gaming world to create the highest-fidelity interactive experiences for surgical training.
Meet our founders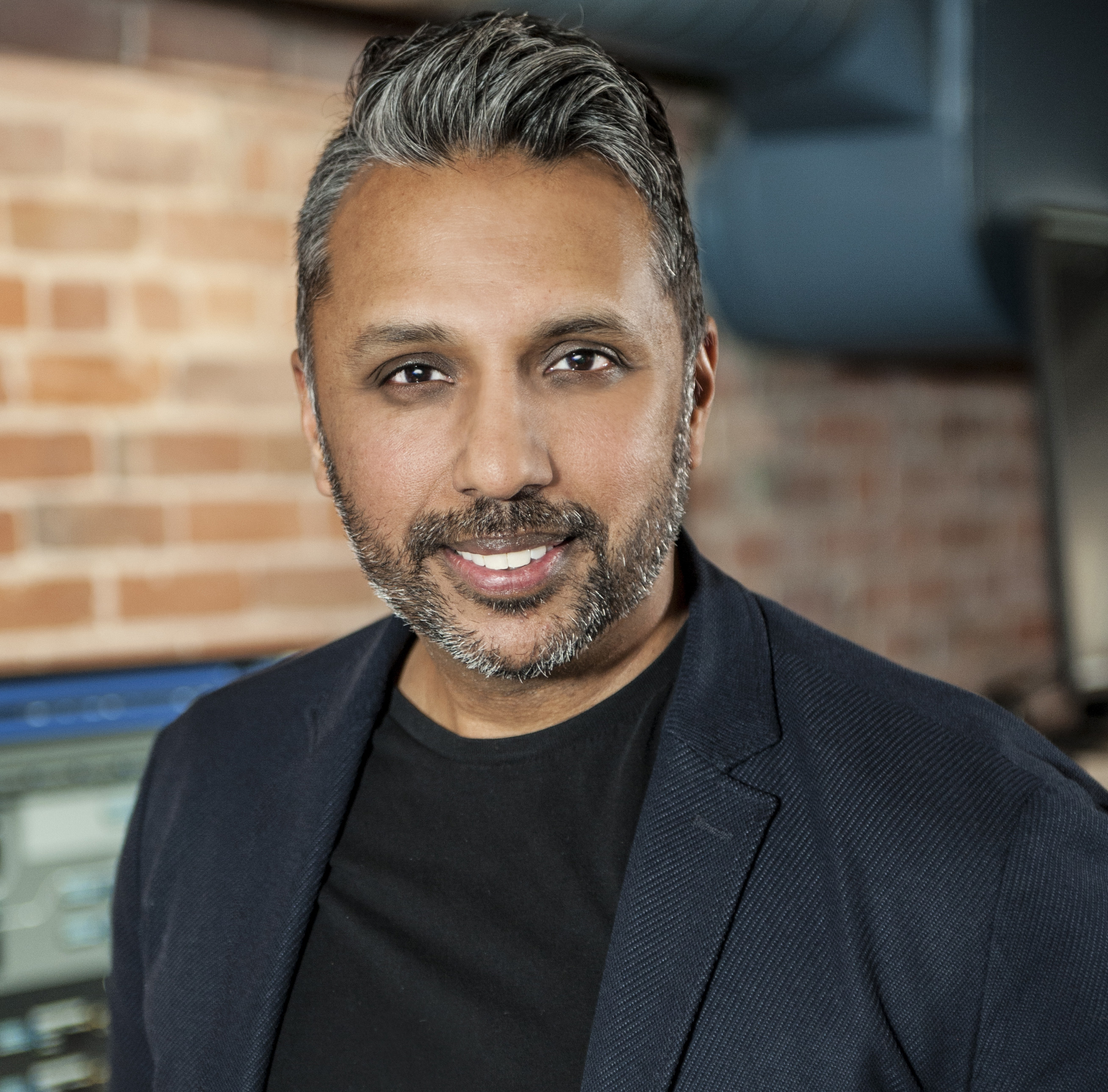 Danny P. Goel, MD
Chief Executive Officer
A practicing surgeon and surgical educator, Dr. Goel currently practices in the Vancouver, B.C. area and also serves on the University of British Columbia's Faculty of Medicine in the Department of Orthopedic Surgery. He received his medical degree from the University of Manitoba, pursued his residency training in orthopedic surgery at the University of Calgary, and completed fellowship training in shoulder surgery at the University of Western Ontario and Harvard University. Goel has co-authored more than 30 publications, and is widely sought as a presenter on surgical techniques.
Colin O'Connor
Chief Technical Officer
Colin O'Connor brings a proven track record as a business leader and entrepreneur, as well as expertise at developing cutting-edge technology to create immersive, high-fidelity experiences. He has overseen and played key leadership roles in the highest echelons of the video game industry, founding companies and taking more than 16 top-tier titles to market. He has worked at the forefront in innovating new rendering technologies in the areas of lighting, motion, particle graphics and shading that bring unprecedented realism to interactive experiences.
Roberto Oliveira
Chief Creative Officer
Over his 25 years in the gaming industry, Roberto Oliveira has been known for bringing stunning realism and high fidelity to interactive experiences. He combines an art director's artistic vision with solid business leadership, including experience in building art teams, creative team management, project planning, project management and business development. Over the years, his talents have been showcased in projects for major publishers including Sony, Activision, Disney and Electronic Arts.
Meet our team
Dave Roberts
Senior Software Developer
Dave is a proven leader, developer and business director with 25 years of experience in Vancouver's video game industry.
Wilson Tang
Strategic / Design Advisor
Wilson is heavily involved in Vancouver's interactive software community and recently founded Yumebau, a cultural augmentation company dedicated to changing the way people learn, play, and interact in AR/VR.
Laura Liccardi
VP of Sales and Marketing
Laura has a strong track record of scaling disruptive technology solutions into large health systems. She is passionate about building, coaching, and mentoring successful sales teams, and utilizing innovative solutions to improve patient outcomes.
Kerry Hermann
Senior Software Engineer
Kerry is a positive and passionate programmer who has been working in the gaming industry for over 18 years. He is dedicated to developing innovative solutions where none seem possible.
Peter Cappetto
Senior Software Engineer
Peter has worked in the gaming industry since 2007, after he earned his Master of Science in Computer Science from Washington State University.
Matt Mackenzie
Software Engineer
Matt is a multi-talented software engineer with a passion for creative problem solving and excellent communication skills thanks to his arts background. He worked on VR and AR games for three years before joining PrecisionOS.
Simon van de Lagemaat
CG Supervisor
With 20 years in the film industry, Simon is an accomplished computer graphics generalist with accolades in visual Effects, including the VES award and a Technical Emmy nomination. He specializes in lighting, shading, lookdev, and rendering.
Kirsteen McJannett
Office Manager
Kirsteen completed a post-graduate data-analytics program at BCIT in 2017 and has been working with orthopedic surgeons since 2013, managing medical legal practices and optimizing office efficiencies.
Alejandro Flores Fierro
3D Generalist
Alejandro has worked as a technical artist since his completion of the 3D Animation & Visual Effects program at the Vancouver Film School. He's ready and excited for the next generation of technologies in app development, video games, animation and visual effects.
Kevin Chorney
Senior Project Manager
Over the past 25 years Kevin has worked in the high tech and video game sectors where he has helped companies create innovative and cutting-edge products and games. His recent focus has been on advancing the frontiers of VR and AR interactive experiences. Kevin's passion is to develop and lead high performing teams that create some pretty cool products.
JODY STEPHENSON
Software Engineer
Jody's experience is derived from real time software development in the oil & gas industry and the games industry. He is passionate about computer graphics, optimization and math. He has a Bachelor's in Computer Science and a Bachelor's in Business Administration. His spare time is spent in the gym, studying, or gaming.
Marie Lamouret
Lead Designer
Marie is a designer with a passion for crafting VR experiences. Marie worked in location based VR and with multiple design agencies in Canada, the U.S. and France, before joining PrecisionOS. She also completed two Master's degrees: one in UX Design and Virtual Reality and another in Virtual Reality Engineering.
Phattrick Tran
Software Engineer
Phattrick is a generalist software engineer with a diverse skillset obtained from experience working in full stack web development and 3D applications for AEC and fashion industries. He received his Bachelor of Science in Computer Science from UBC.
Richard Petrie
Software Engineer
With over 25 years of experience in the video game industry, Richard is a engineering generalist who has shipped numerous AAA game titles across his career. On projects with the likes of Electronic Arts, Ubisoft and Sony he has worked around the world on many different project and platforms, and with most technical aspects of gameinteractive engineering. Although in recent years he has specialized more in mobile titles and network engineering. A native of Scotland, he now calls Vancouver, BC home.
AMITOJ KHOKHAR
RA/QA specialist
Amitoj is an RA/QA specialist who assists in obtaining and maintaining government approvals for licensing medical devices by implementing the appropriate Quality Management System. She holds a Master's in Electrical engineering from UBC which strengthens her ability to understand the advanced healthcare equipment. She has successfully completed the ISO13485:2016 and MDSAP Internal Auditor Course through BDC.
FRANK LUECK
Scripting Engineer
Frank is a Scripting Engineer, Designer, and Prototyper in the VR/AR/MR space. He brings with him years of design and QA experience gained working on multiple high-profile products for Microsoft Canada on HoloLens 1 and HoloLens 2 as well as Windows Mixed Reality. He has immense passion for the Virtual Reality medium, and is a constant advocate for high quality, innovative, and intuitive interaction systems that delight users.
Ernesto Marrero
CG generalist
Ernesto is a CG generalist, Houdini artist and game developer. Has over 10 years experience in the VFX and game industries. Cuban born, Ernesto came to Canada at age 12. He graduated from Think Tank Training Center in 2011. Ernesto has worked at renowned Vancouver VFX studios on multiple blockbuster films. He is skilled in modeling, texturing, and technical art such as character FX and scripting.
Jon Bracken
VP Product and Partnerships
Jon is a proven leader in scaleable software businesses in multiple market segments. He's worked internationally his entire career, identifying valuable problems worth solving and building great teams to provide solutions. His experience has spanned, engineering, product management, marketing, sales and general management. His current role combines all that experience to deliver amazing products for our partners and customers.
Justin Sieben
Quality Assurance specialist
Justin has experience working on large-scale AR/VR amusement park attractions. He is finishing his BSc in Biochemistry from the University of Victoria, which gives him a unique perspective towards QA methodologies as it relates to the biomedical field. He is a strong team player who has a high standard of excellence for his projects. In his free time, he enjoys playing competitive FPS and strategy games on PC
Jimmy Tran
SOFTWARE ENGINEER
Jimmy is a graduate of Simon Fraser University with a Bachelor of Science Software Systems. He is a self-driven developer that enjoys creating his own game projects including VR games on the side. He has a passion for VR development and looks forward to seeing where VR development will end up. In his spare time, he enjoys playing a multitude of games as well as playing music.
Alex Mykris
Medical illustrator
Alex is a medical illustrator specializing in 3D modeling and medical simulation. Prior to joining PrecisionOS he worked on physical and virtual medical sims. Originally from the U.S., he came to Canada to get his master's degree in Biomedical Communication from the University of Toronto.
Dennis Miniato
Technical Artist
A technical artist with over 6 years of experience working with realtime technologies. He started his career in architectural visualization, but gradually started to become interested in automating processes and shifted towards a tech artist role. Born and raised in Vancouver, Dennis currently resides on the other side of Canada in Toronto, Ontario.
Ukeme Eyoma
Software Engineer
Ukeme is a full stack developer with broad experience in developing web and mobile applications. He earned his Masters Degree in Computer Engineering from University of Ottawa in 2013 and since then contributed to a number of open source projects and innovative products. In his spare time he volunteers for a few non-profits.
Robert Myszka
Scripting Engineer
Robert is a developer specializing in the Unreal Engine with plenty of experience on multiple popular SDKs in the gaming industry. He has graduated from Algonquin College with a Game Developer diploma to help further his goal on making fun and interactive experiences for others.
Zoran Rakic
Information Security Architect
Zoran is an IT Security professional who is passionate about improving Cybersecurity, analyzing computer networks, and who ensures that Information Security Policies, processes and controls are designed and implemented to the current industry standards.
Holger Janssen
QA Manager
Holger is an accomplished manager with 25 years of leadership in quality assurance and software engineering. His passion to deliver a great product touches every part of the project cycle and he enjoys matching wits with his team members to find the best solutions for our customers. When he is not in a virtual OR, he can be found outdoors hiking, biking, or kayaking.
Olu Akinseesin
Technical Support Specialist
Olu is a support specialist with experience spanning different organizations within the technology industry. Combining a hybrid of technical and human relation skills, he is passionate about exploring innovative ways to ensure client satisfaction, retention, and growth.
Daniel Landeros Diaz de Leon
CG Generalist
Daniel has been working in the creation of VR training applications since 2017. He has a bachelor's degree in digital arts and a strong traditional arts background. He is passionate about the creation of virtual worlds that make a difference in real life.
Gavin Rowsell
Scripting Engineer
Gavin is a gamer at heart with a passion for math, physics and problem solving. He is a graduate of Niagara College's Game Development program, and also completed a post-graduate program from Durham College focused on Artificial Intelligence. He brings with him, a strong knowledge of multiple programming languages, and a unique 'think outside of the box' perspective.
Akachi Benyeogor
Project Manager
Akachi is an enthusiastic Project Management Professional who believes in helping teams build and deliver products. She has worked in a variety of industries and leans on her innate passion for project delivery to promote team collaboration. She is an avid learner and is always looking to grow and take on challenges.
Derek Denz
Sales Representative
Derek has driven the adoption of multiple healthcare technologies since 2018. He brings a positive and conscientious approach to client projects, and has a passion for providing solutions that simplify tasks for medical professionals while improving patient outcomes.
Akshaya Baskar
Compliance Engineer
Akshaya is a passionate biomedical engineer graduate, focusing quality and compliance sectors for industrial research since 2016. Akshaya possess thorough knowledge in life cycle of medical device development and has working experience in the U.S. and India. She is specialized in coordinating operations of different teams, providing help in documentation of technical/regulatory process of the company.
Doreen Chia
Technical Recruiter
Doreen is a human resource professional supporting colleagues for over two decades and has been in the SaaS space since 2015. Her passion is connecting with people and sharing experiences. Of course, elevating a company's workforce and culture through its talent is a bonus.
Alexandr Prikhodko
Social media coordinator
Alexandr is a visual content creator with a strong passion for social media coordination. Alexandr is skilled in all areas of content creation, including Photography, Video, Design and more. He is passionate about everything related to social media and concept creation, delivering impactful and valuable content for various social media platforms.
Josh Smith
Financial Accountant
Josh is a CPA who began his career at EY in the audit practice before moving to an accounting firm in the GTA working with owner-manager's on a variety of accounting, finance, and tax matters.
Jake Giannoni
Partner Solutions Consultant
Jake has experience supporting the adoption of cutting-edge medical device technologies and surgical techniques within the operating room. In a rapidly advancing healthcare environment, he is passionate about helping medical professionals stay up to date with the latest advancements in patient care.
Mahamed Nur
customer success manager
Mahamed has experience working as a AWS DevOps engineer, Technical support manager and Client experience Manager; he is looking forward to bringing this wide array of experience to the team at PrecisionOS.
Contact a team member