The expertise to create highly realistic, medically accurate surgical experiences.
The PrecisionOS team combines hands-on experience with surgical practice and training, business leadership and the technology and artistic acumen from the gaming world to create the highest-fidelity interactive experiences for surgical training.
Meet our founders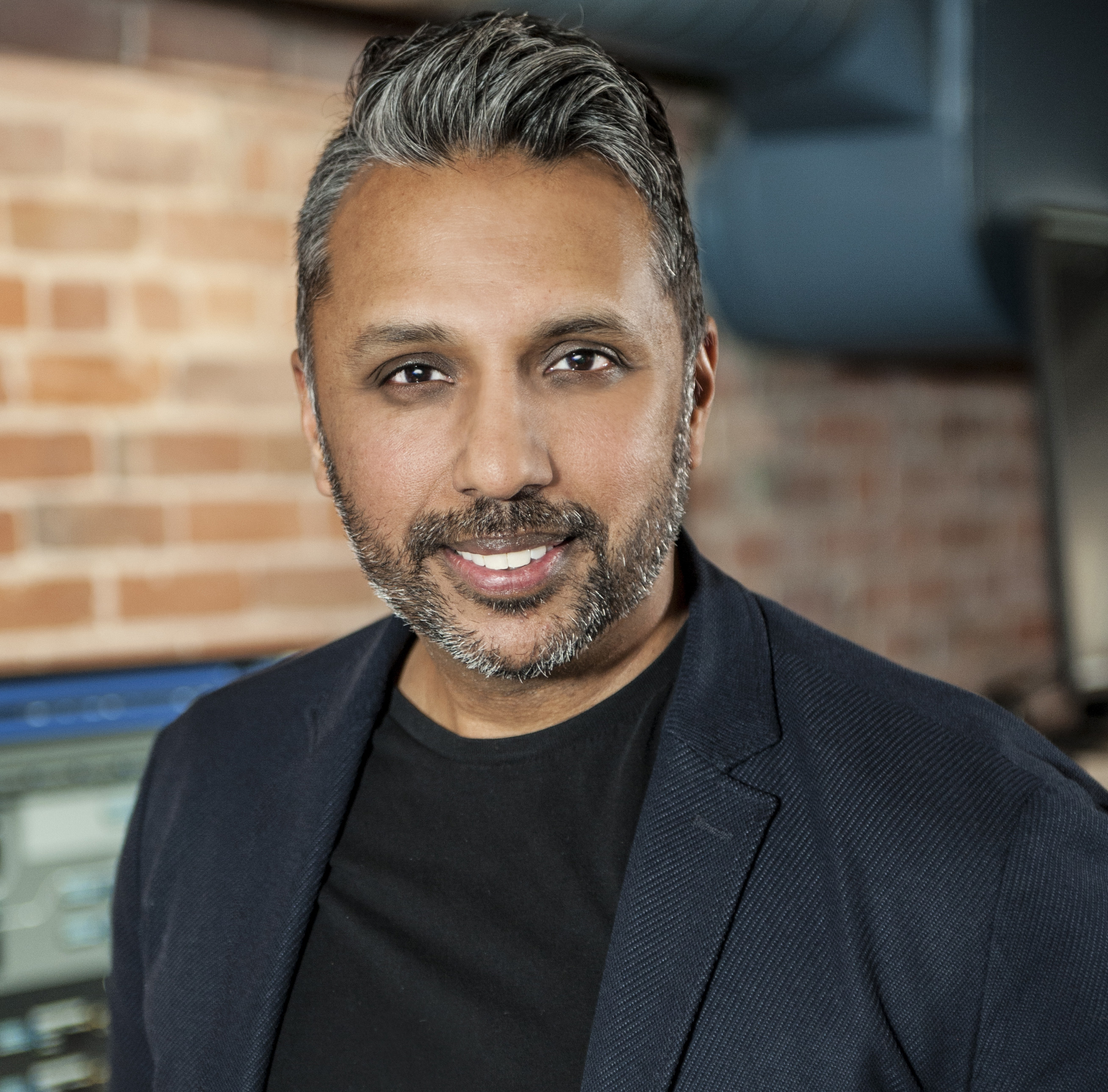 Danny P. Goel, MD
Chief Executive Officer
A practicing surgeon and surgical educator, Dr. Goel currently practices in the Vancouver, B.C. area and also serves on the University of British Columbia's Faculty of Medicine in the Department of Orthopedic Surgery. He received his medical degree from the University of Manitoba, pursued his residency training in orthopedic surgery at the University of Calgary, and completed fellowship training in shoulder surgery at the University of Western Ontario and Harvard University. Goel has co-authored more than 30 publications, and is widely sought as a presenter on surgical techniques.
Colin O'Connor
Chief Technical Officer
Colin O'Connor brings a proven track record as a business leader and entrepreneur, as well as expertise at developing cutting-edge technology to create immersive, high-fidelity experiences. He has overseen and played key leadership roles in the highest echelons of the video game industry, founding companies and taking more than 16 top-tier titles to market. He has worked at the forefront in innovating new rendering technologies in the areas of lighting, motion, particle graphics and shading that bring unprecedented realism to interactive experiences.
Roberto Oliveira
Chief Creative Officer
Over his 25 years in the gaming industry, Roberto Oliveira has been known for bringing stunning realism and high fidelity to interactive experiences. He combines an art director's artistic vision with solid business leadership, including experience in building art teams, creative team management, project planning, project management and business development. Over the years, his talents have been showcased in projects for major publishers including Sony, Activision, Disney and Electronic Arts.
Meet our team
Dave Roberts
Senior Software Developer
Dave is a proven leader, developer and business director with 25 years of experience in Vancouver's video game industry.
Wilson Tang
Strategic / Design Advisor
Wilson is heavily involved in Vancouver's interactive software community and recently founded Yumebau, a cultural augmentation company dedicated to changing the way people learn, play, and interact in AR/VR.
ERIC LE GLAS
VP Sales & Marketing International
Eric is an experienced international Sales & Marketing Director with a demonstrated history of 20 years+ within Capital Equipment sales and Digital Operating Room business. Eric has been playing key leadership roles within the most dynamic and famous endoscopy companies such as Stryker, Smith&Nephew and Karl Storz and has developed a unique KOL network across the world over the years spanning over multiple surgical specialties.
Kerry Hermann
Senior Software Engineer
Kerry is a positive and passionate programmer who has been working in the gaming industry for over 18 years. He is dedicated to developing innovative solutions where none seem possible.
Peter Cappetto
Senior Software Engineer
Peter has worked in the gaming industry since 2007, after he earned his Master of Science in Computer Science from Washington State University.
Matt Mackenzie
Software Engineer
Matt is a multi-talented software engineer with a passion for creative problem solving and excellent communication skills thanks to his arts background. He worked on VR and AR games for three years before joining PrecisionOS.
Simon van de Lagemaat
CG Supervisor
With 20 years in the film industry, Simon is an accomplished computer graphics generalist with accolades in visual Effects, including the VES award and a Technical Emmy nomination. He specializes in lighting, shading, lookdev, and rendering.
Kirsteen McJannett
Office Manager
Kirsteen completed a post-graduate data-analytics program at BCIT in 2017 and has been working with orthopedic surgeons since 2013, managing medical legal practices and optimizing office efficiencies.
Thoufeeq Ahamed
Senior Software Engineer
Thoufeeq has been designing and developing immersive experiences ever since he got his hands on an Oculus DK2. He recently earned a masters degree from the Centre for Digital Media in Vancouver.
Alejandro Flores Fierro
3D Generalist
Alejandro has worked as a technical artist since his completion of the 3D Animation & Visual Effects program at the Vancouver Film School. He's ready and excited for the next generation of technologies in app development, video games, animation and visual effects.
Trevor Mills
Director of Finance
Prior to joining Precision, Trevor was the Director of Finance at Vivonet, an enterprise SaaS business, where he helped complete a successful exit to Infor.Trevor received his Bachelor of Commerce at the Sauder School of Business at UBC and then completed his CPA designation with PwC in Vancouver, where he worked with a variety of clients in both the private and public sectors.
Shadi Dadenji
Senior Software Engineer
With over 10 years of experience in design and development, Shadi has worked on AAA blockbusters. He received his BS in Computer Science from the American University of Beirut before obtaining his Game Design diploma at Vancouver Film School.
Kevin Chorney
Senior Project Manager
Over the past 25 years Kevin has worked in the high tech and video game sectors where he has helped companies create innovative and cutting-edge products and games. His recent focus has been on advancing the frontiers of VR and AR interactive experiences. Kevin's passion is to develop and lead high performing teams that create some pretty cool products.
JODY STEPHENSON
Software Engineer
Jody's experience is derived from real time software development in the oil & gas industry and the games industry. He is passionate about computer graphics, optimization and math. He has a Bachelor's in Computer Science and a Bachelor's in Business Administration. His spare time is spent in the gym, studying, or gaming.
Marie Lamouret
Lead Designer
Marie is a designer with a passion for crafting VR experiences. Marie worked in location based VR and with multiple design agencies in Canada, the U.S. and France, before joining PrecisionOS. She also completed two Master's degrees: one in UX Design and Virtual Reality and another in Virtual Reality Engineering.
Atif Mahmud
Software Engineer
Atif is a product-oriented and creative software engineer with a knack for immersive education. He moved to Canada from Bangladesh to pursue a Bachelors in Computer Engineering with a Minor in Commerce at the University of British Columbia. At UBC he worked as an VR developer making interactive applications to support instructors in delivering engaging lessons.
NHU NGUYEN
Software Engineer
Nhu is a biomedical engineer which specializes in the implementation of mixed reality technologies in the operating room. Prior to PrecisionOS, she was a joint researcher with the Sunnybrook Research Institute and Ryerson University for 3 years. The focus of her research was regarding the potential uses of AR in neurosurgery, with emphasis on spine surgery.
Phattrick Tran
Software Engineer
Phattrick is a generalist software engineer with a diverse skillset obtained from experience working in full stack web development and 3D applications for AEC and fashion industries. He received his Bachelor of Science in Computer Science from UBC.
Craig Robichaud
Customer Support Lead
Craig is a support veteran with over 15 years of experience helping customers drive success internationally. From a small business' first look, to planning an enterprise-wide implementation, Craig connects with the client at their level to understand their needs, and works to deliver a frictionless operational experience.
Richard Petrie
Software Engineer
With over 25 years of experience in the video game industry, Richard is a engineering generalist who has shipped numerous AAA game titles across his career. On projects with the likes of Electronic Arts, Ubisoft and Sony he has worked around the world on many different project and platforms, and with most technical aspects of gameinteractive engineering. Although in recent years he has specialized more in mobile titles and network engineering. A native of Scotland, he now calls Vancouver, BC home.
AMITOJ KHOKHAR
RA/QA specialist
Amitoj is an RA/QA specialist who assists in obtaining and maintaining government approvals for licensing medical devices by implementing the appropriate Quality Management System. She holds a Master's in Electrical engineering from UBC which strengthens her ability to understand the advanced healthcare equipment. She has successfully completed the ISO13485:2016 and MDSAP Internal Auditor Course through BDC.
CALE WERAKE
Quality Assurance Team Lead
Cale Madhava Werake is a QA Lead with over 12 years of experience in the QA field. His diverse background working on video games, mobile apps, websites and intranets gives him a unique perspective for the work at PrecisionOS. He has worked at organizations large and small, ranging from Microsoft, EA, and Lululemon to Plenty of Fish and Habanero Consulting, before joining the great team at PrecisionOS.
FRANK LUECK
Quality Assurance specialist
Frank is a QA Specialist, Designer, and Prototyper in the VR/AR/MR space. He brings with him years of design and QA experience gained working on multiple high-profile products for Microsoft Canada on HoloLens 1 and HoloLens 2 as well as Windows Mixed Reality. He has immense passion for the Virtual Reality medium, and is a constant advocate for high quality, innovative, and intuitive interaction systems that delight users.
Jimmy Tran
SOFTWARE ENGINEER
Jimmy is a graduate of Simon Fraser University with a Bachelor of Science Software Systems. He is a self-driven developer that enjoys creating his own game projects including VR games on the side. He has a passion for VR development and looks forward to seeing where VR development will end up. In his spare time, he enjoys playing a multitude of games as well as playing music.
Contact a team member